Jacks Night Out
Join us for an end-of-summer gathering in the heart of downtown Sioux Falls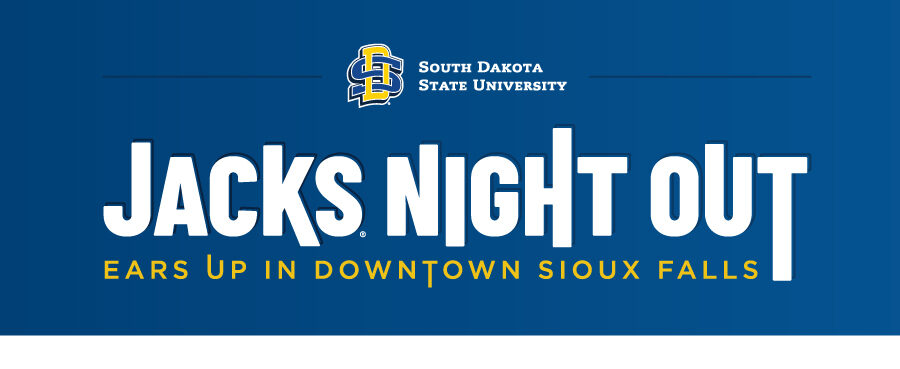 Jacks Night Out
Aug. 22 | 5 - 7 PM | StartUp Sioux Falls
Ears up, Rabbits! Join us for Jacks Night Out, an end-of-summer gathering in the heart of downtown Sioux Falls to hear about the upcoming fall semester at South Dakota State University!

The event will feature campus figures like Director of Athletics Justin Sell and Provost Dennis Hedge and include free snacks and beverages. Backyard BBQ Food Truck will also be available.
With music from Landon Weis, it'll be the perfect chance to soak up the last days of summer.