An Endowed Mother/Daughter Legacy
With one gift, Legacy Healthcare has honored a mother's career in nursing and a daughter's memory in the arena.
To compete in rodeo requires a tremendous amount of grit – and Stephanie Andersen-Williams had grit in spades.
She grew up with an avid love for horses and began pursuing rodeo during her time in 4-H, continuing on into high school, where she'd qualify for the National High School Rodeo and place 16th in the nation that year. When Stephanie arrived at South Dakota State University, it was only natural for her to join the Jackrabbit rodeo team, where she'd later meet her husband, Marty Williams. Following graduation, she took her passion to the next level and competed with the South Dakota Rodeo Association.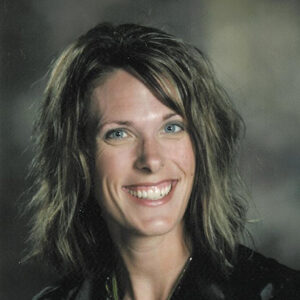 Stephanie's life with Marty and their children, along with her lifelong affinity for rodeo, was tragically cut short after she passed away from cancer in 2013. Her loved ones created a scholarship endowment in her memory, ensuring students at State who share her interest in rodeo will have greater opportunities, inside the arena and out. The Stephanie Andersen-Williams Memorial Scholarship Endowment is dedicated both to heightening resources for Jackrabbits on the rodeo team and to carrying on Stephanie's legacy at SDSU.
Meanwhile, Stephanie's mother, Vicki Andersen, had been building her own legacy in the healthcare field. After 43 years of service, Vicki retired as the Director of Nursing at the Arlington Nursing Home in Arlington, South Dakota. Her employer, Legacy Healthcare, was in search of a way to honor the impact of Vicki's dedicated career when they learned of Stephanie's scholarship endowment.
Legacy Healthcare gifted $4,300 to the endowment – one hundred dollars for every year that Vicki served in the medical field.
"I couldn't have received a better recognition for 43 years of service at the Arlington facility," said Vicki. "It was greatly appreciated."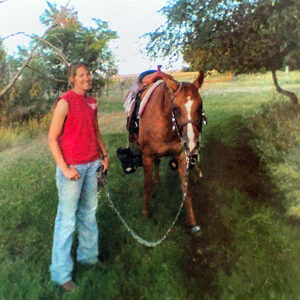 The organization's generosity recognizes both mother's and daughter's separate journeys, fueled by dual generations of perseverance and grit; the scholarship endowment is a testament to Stephanie's passion for rodeo while the bolstered funding is a result of Vicki's decades-long work in healthcare.
Vicki's and Stephanie's signature tenacity has also passed on to Stephanie's children, as has Stephanie's fondness for rodeo. Her son, Stran, competes at the high school level while her daughter, Jaicee, a student at Black Hills State University, ropes and rides at the collegiate level. She's not only following in her mother's footsteps, but even competes with Stephanie's horse, Derby. Though not a Jackrabbit herself, Jaicee makes it a point to attend the rodeo scholarship banquet at SDSU for the awarding of her mother's annual scholarship.

From the rodeo arena to the medical field, this family's legacy is one of not just horsemanship and healthcare heroes, but of a tremendous amount of heart that will support generations of students at SDSU.
Ready To Make An Impact?
Give Now