Jackrabbits near and far rallied together to break records on the seventh annual One Day for STATE.
We've counted every gift – via mail, phone, or online – and tallied the results of One Day for STATE. To say we are amazed would be an understatement! The yellow and blue community showed up for SDSU like never before!
In 24 hours, 6,474 donors came together to raise $2,597,430 in support of Jackrabbits.
Thank you for your help in making One Day for STATE a record-breaking success! Whether you made a gift, helped Flat Jack travel the world, or took to social media to help spread the word, you made September 7 one of the absolute best days to be a Jackrabbit.
For the seventh consecutive year, we've proven there's nothing the Jackrabbit family can't do when we work together.

One Day for STATE is a testament to the bold things that can happen when ambition becomes tradition, and for SDSU, our annual giving day is as bold as it gets.
We are bold. We are blue. We are one.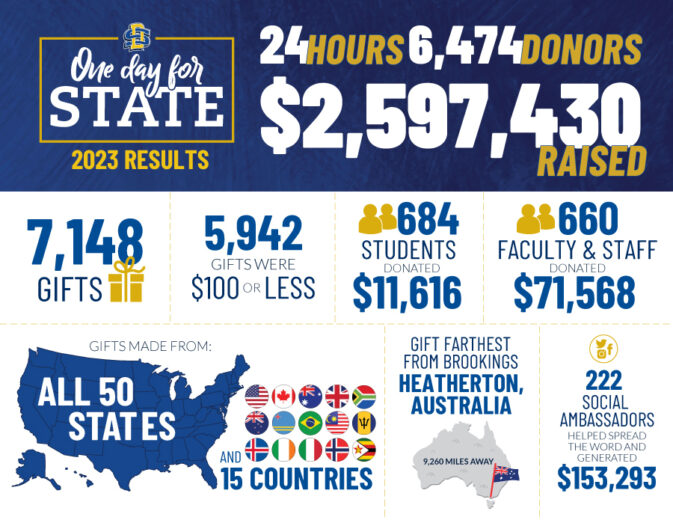 ---