Endowed Faculty Positions Build Prestige and Possibility
Endowed faculty positions fuel progress, advance innovation, and foster premier academic talent.
"Endowments are a tremendous legacy. Think about it: not only do they impact our academic and research work today – endowments live on into the future. Is there anything more powerful than something that will live on throughout time?"
Provost Dennis Hedge spoke those words in the spring of 2019 at an investiture ceremony for the David A. Thompson Endowed Department Head and Professor. At the time, SDSU had a total of 18 endowed faculty positions. In the years since, State has added 28 for a total of 46 positions, with no signs of that momentum slowing. The university has long harbored a goal of establishing 50 endowed positions, and campus leadership aims to reach that landmark in 2022.
Endowed faculty positions are valuable assets to SDSU, not only for how they elevate the top-tier professors who hold the title, but for the ways in which they also impact students and programming while upholding the Jackrabbit margin of excellence. Defined as gifts invested to support the university's overall growth, endowments empower State to do what it does best: transform lives. The perpetually funded nature of endowments serves to advance knowledge and fuel innovation, driving the university to recruit and retain top talent. The prestige of these positions lends credibility with national peers, heightening appeal for high-caliber faculty from around the globe. Endowments also help to bolster research efforts, allowing SDSU to capitalize on opportunities as they emerge and foster educational experiences that might otherwise not be possible.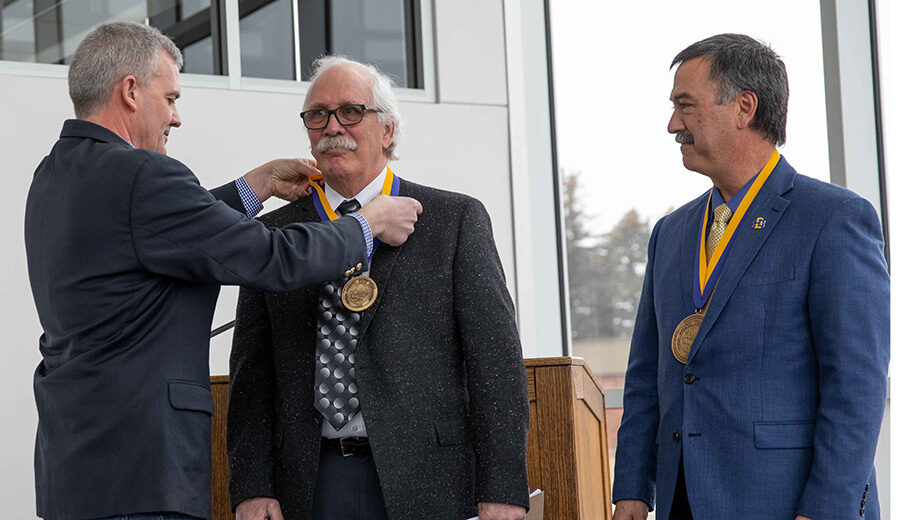 "Endowments open doors for SDSU. They advance the mission of the university. They position us for greater success. When one has the honor of sitting in an endowed chair or professorship, it is truly a significant milestone in one's career."

– Provost Hedge
In 2021 alone, SDSU welcomed several new faculty members who would achieve that significant milestone, as well as supporting existing professors as they embarked on new, endowed roles.
Within the College of Education and Human Sciences, Dr. Carie Green was named the inaugural Tate Profilet and Mary DeJong Family Endowed Director of Early Childhood Education. This role will foster premier experiences and learning opportunities for SDSU students pursuing a career in education and the children they teach. In effect, the position is an investment in both current and potential future Jackrabbits.
Within the Jerome J. Lohr College of Engineering, Dr. Yucheng Liu was named the first holder of the Duane Sander Endowed Professorship in Engineering Innovation and Entrepreneurship. This position will heighten research, leadership, and game-changing ingenuity within the industry to drive economic development and solve global challenges.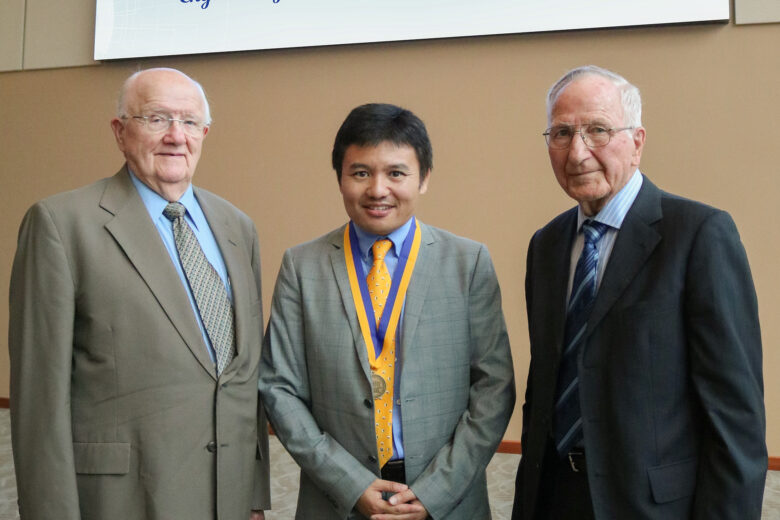 Finally, Dr. Zhiguang "Gerald" Wang was named the first recipient of the Everett and Bernetta DuBois Endowed Professorship in Business Finance and Investments Analysis within the College of Arts, Humanities and Social Sciences. The endowment is the first within the Ness School of Management and Economics, emphasizing SDSU's dedication to pursuing new fields of academics.
While each of these positions will elevate the university in different ways, they were all created with a similar goal: to foster opportunity and promote possibility at SDSU.

Endowed faculty positions not only build the legacy of the educators who hold the coveted roles; these positions also build the legacy of members of the yellow and blue community whose generosity made it all possible. Each position carries a naming opportunity that honors the donor's commitment to SDSU. With that recognition, gifts that create endowments position the university at the forefront of visionary academics while establishing SDSU's pivotal contributors as pioneers in State history.
In the few years since Provost Hedge remarked on the power and transcendency of endowed faculty positions, SDSU has gathered momentum to usher in an unprecedented era of Jackrabbit philanthropy that has already catalyzed historic growth. The university has embarked on the largest comprehensive fundraising campaign on South Dakota record, Bold & Blue. Endowed faculty positions are integral to this ambitious initiative's success, serving as a testament to the impact of private gifts and building a reputation of prestige and advancement that both attracts donors and garners attention from leaders in education and research across the country.

Through Bold & Blue, the influence and weight of endowed faculty positions continues to heighten SDSU's standing as a powerhouse for progress, home to the best and brightest faculty who will teach the best and brightest students in perpetuity. Is there anything more powerful than that?
Ready To Make An Impact?
Give Now