For the Love of Yellow and Blue
We reached out to a few Jackrabbits to hear why they remain forever connected to State, with loyal hearts so true.
It's impossible to count all the reasons why Jackrabbit nation loves SDSU.
Maybe it's your family's favorite tradition, sending generations upon generations to "the college on the hill" to find their passions and future careers.
Maybe it's the rich history of the university, whether you're donning some patchy flannel for Hobo Day or taking in the patchwork quilt of a view from on top of the Coughlin Campanile.
Maybe it's the supportive faculty that inspired you to dream boldly for the next chapter of your life, opening your eyes to new ways of thinking and to lessons that would define your days.
Maybe it's the feeling of pride that comes with cheering on the Jacks in a sea of yellow and blue, part of something far greater than yourself.
Maybe it's the incredible relationships or the unshakable connections that have had a ripple effect on the course of your life.
Maybe it's one simple word: everything.
We reached out to a few loyal Jackrabbits to hear just what makes SDSU so special to the yellow and blue community. Each response was different, but together, they paint a picture of a premier place unlike anywhere else.
---
– Hannah Bortnem ('22) –
"As a third generation Jackrabbit, loving SDSU runs in my family. During my time here, I have witnessed first-hand what makes this place special. The environment of excellence and compassion that has been carried through the generations is part of what I love about SDSU."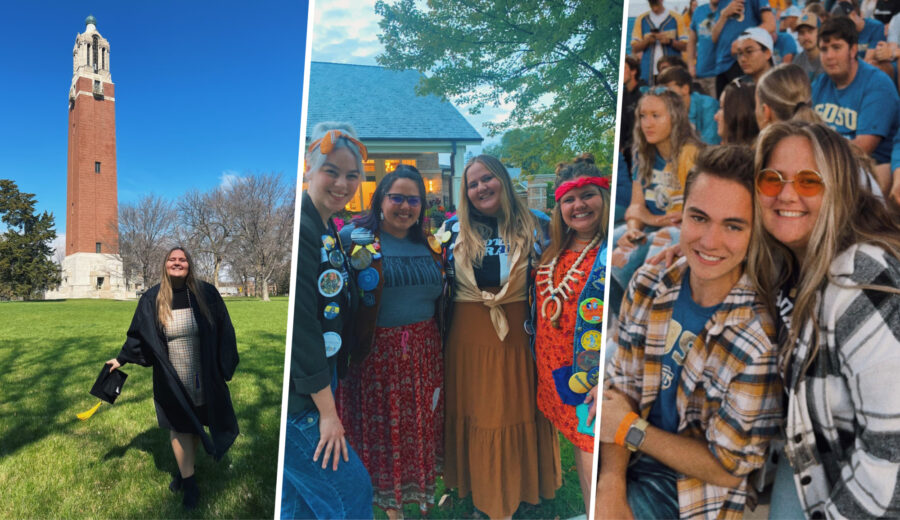 ---
– Tom Nelson ('79) –
"SDSU becomes the small town we all want to come from. Regardless of if you're an alum from the 1970s or a first-semester student, the Jackrabbit community makes you feel like SDSU is the village that will raise you and always look out for you. Once a Jackrabbit…always a Jackrabbit!"



---
– Becky Petersen –
"SDSU's culture and top-notch education is why we feel fortunate to be Jackrabbits!"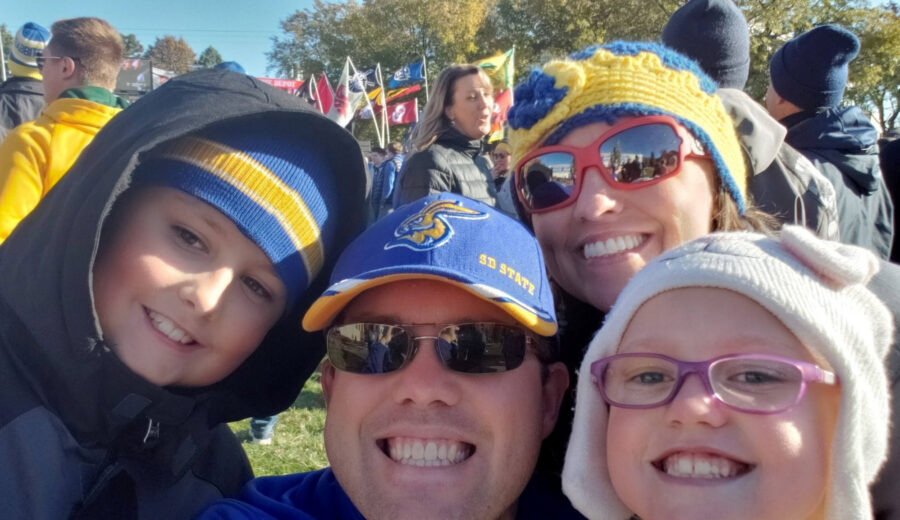 ---
– Shelly Noble ('86) –
"What I love about SDSU is that it is home to me. I gained knowledge that I have used in my career, friendships that have lasted for over 40 years, and experiences that helped me grow. So many wonderful memories! My sisters and I all married men that were SDSU graduates. Guess there's something about those SDSU men!"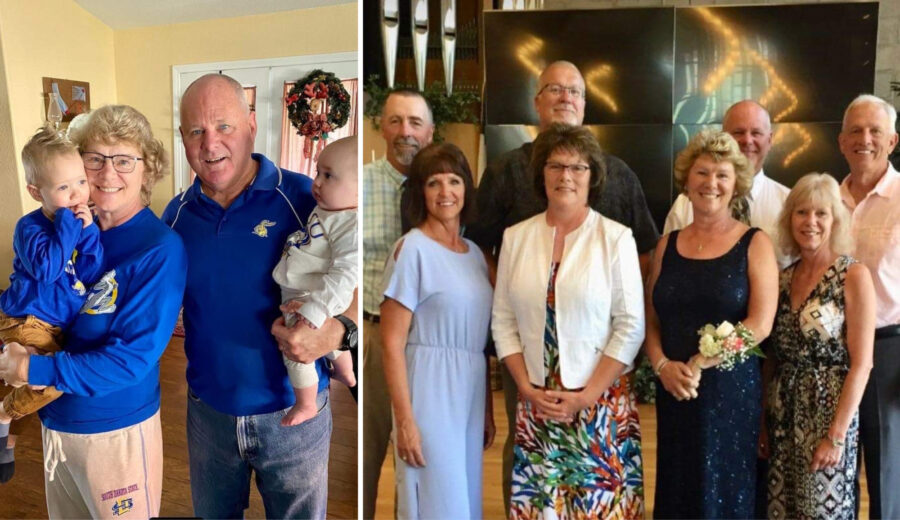 ---
– Cheryl Miller ('78/'82) –
"What do I love about SDSU? Simple. Everything! The first time I set foot on campus, I knew it was where I belonged. It was home! I'm forever proud to be an SDSU alum."



---
– Denise Linneman ('69) –
"SDSU has been very good to the Joe & Glady Huls family. All six children are proud alumni. Since then, 17 family members have also followed the family tradition. The university has provided education for successful careers and military and agriculture opportunities. While on campus, various members participated in sports, cheerleading, marching band, and a variety of clubs. In 1971, Joe & Glady were named 'Parents of the Year.' In 2011 the family was honored with 'Family of the Year.' There's just something about this place!"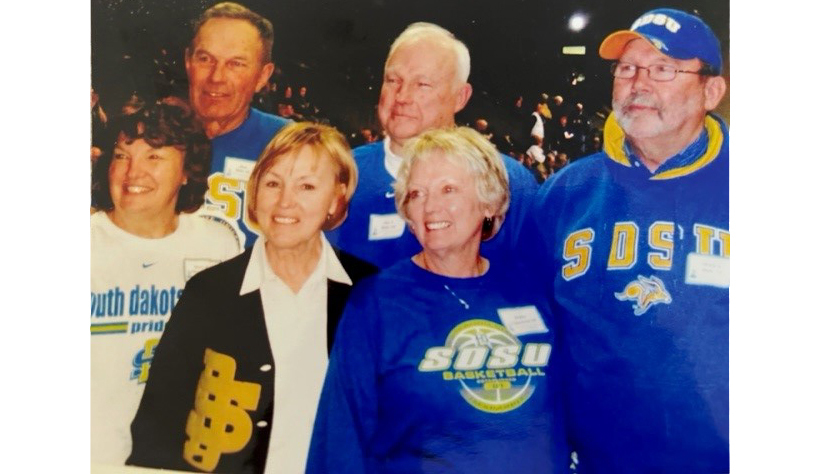 ---
– Maddie Fitch (current student) –
"I love the sense of pride that this university cultivates. The simple fact is this place, and its people, have a reputation of excellence that supersedes any one individual story. The collective experience that is South Dakota State makes it a university that is hard not to love."


---
– David Adrian ('87) –
"The friends you make at SDSU are as valuable as the education you receive in the classroom. They'll be your life-long friends!"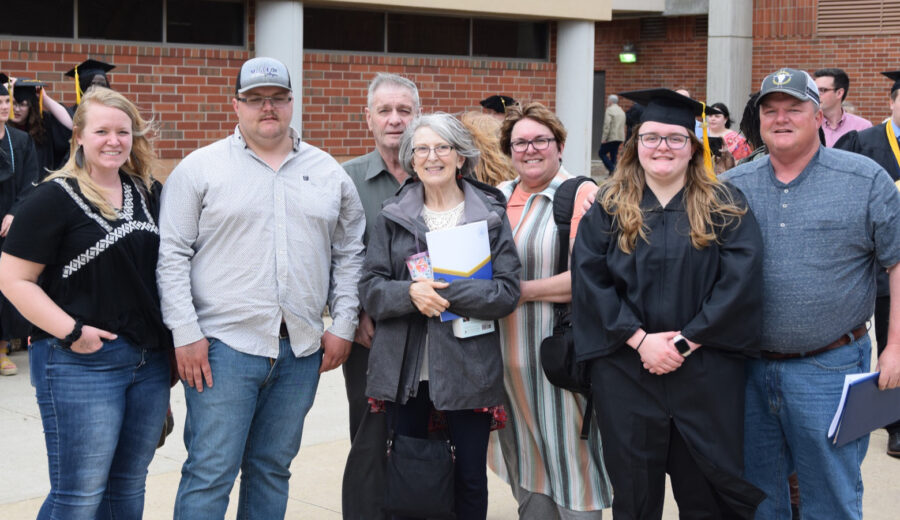 ---
There's nothing quite like wandering the campus of SDSU, no better feeling than making memories that will remain with you forever or recalling milestones that formed who you are today.
Whether you're a current student or a Jackrabbit from years past, one thing is certain: while we each make our mark on South Dakota State University, there is no doubt it also makes its mark upon us.
What's not to love?
Be Bold. Give Today.
Give Now