Frisco: For All Of Us
With the FCS Championship around the corner, the Jackrabbit family is eagerly looking ahead to a game we've all been waiting for.
The upcoming FCS National Football Championship matchup against North Dakota State is a milestone years in the making, offering all of Jackrabbit Nation the chance to cheer on SDSU and witness an unparalleled chapter of our university's legacy.

Whether you're a current student, a proud parent, or simply an alum who's waited their entire lifetime for this, the run to Frisco is significant for everyone. With the game of the century just around the corner, we spoke with a few standout members of the SDSU community to get their perspectives on this landmark event.
Note: Additional stories will be added to this page throughout the week, including testimonials from Jim Woster and Grace Stroschein.
---
Julie Mooney (Testimonial 1 of 4)
From 80-degree heat for the season-opener in Kinnick Stadium to bone-chilling temperatures for the national semifinal game in Dana J. Dykhouse Stadium and every game in between, Julie Mooney was in the stands.
She and her husband, Marc, saw all 14 games thus far in person. In all, when you count the drive from Yankton for the home games, they put on 6,102 miles following Jackrabbit football.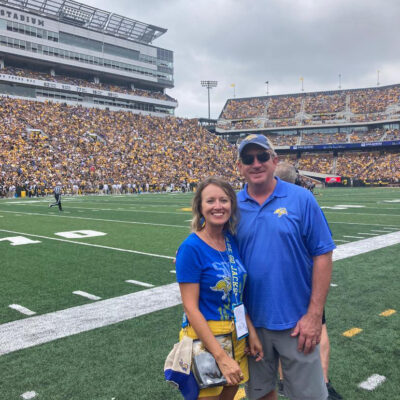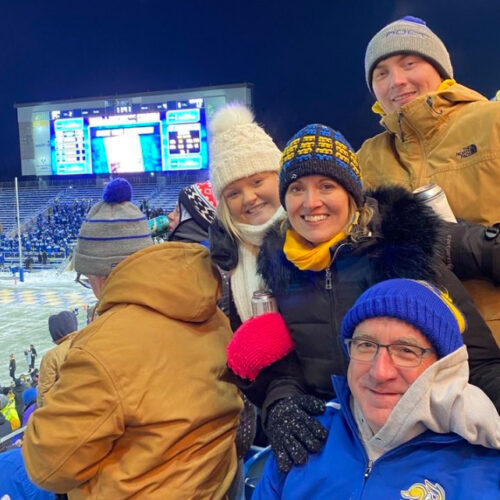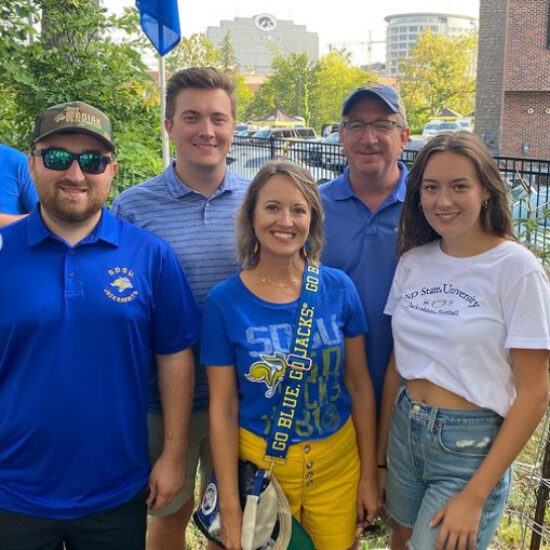 Marc grew up in Iowa and followed the Hawkeyes, so the University of Iowa made the first game a natural. The next road game vs. Missouri State in Springfield, Missouri was only 2 ½ hours from Kansas City, where their son, Ben, a 2021 SDSU agronomy graduate, now lives. In the waning seconds of the win over North Dakota State, standing on the sidelines of the FargoDome, it was Julie that had the idea to attend the final two road games – meaning trips to Grand Forks and Cedar Falls, Iowa.
The feat was easier being new empty-nesters, as daughter, Claire, is now at SDSU, as is older brother, Sam.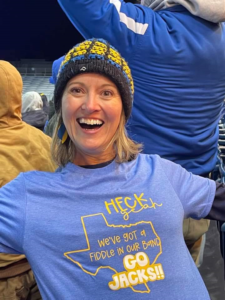 She was prepared for it to all end up with a game in Frisco, Texas. So confident, in fact, she had a friend, Gina Haak, produce a T-shirt with the message, "Heck yeah, we've got a fiddle in our band. Go Jacks!!!"
It was a covert operation. Julie texted Gina with the idea on November 13, the day after the regular season ended.
As the national semifinal game neared the end, Julie took off her parka, a second coat and a sweatshirt. She proudly showed off the T-shirt as fans tossed snow in the air like makeshift confetti as Alabama's "If You're Gonna Play in Texas (You Gotta Have a Fiddle in the Band)" blared over and over.
No one, even her husband, knew about the T-shirt. Julie didn't want to jinx anything. "That was my leap of faith back to November 13."
---
Kim Tyler (Testimonial 2 of 4)
Kim Tyler recognizes that she is "one of many born into 'loyal hearts so true.'"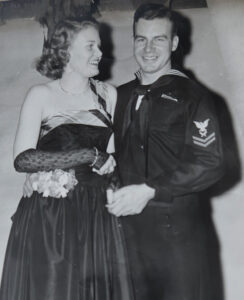 Her parents, Bill and Ruth, fell in love at South Dakota State. They were engaged the day of a Military Ball in December 1949 and married in 1951.
Interrupted by service in World War II, Bill still played cornet in the band for four years, performing in rainy and cold conditions just as today's Pride of the Dakotas has weathered on the team's historic run to the national championship.
The Tylers got to see Kim wear the school's yellow and blue as a varsity competitor in volleyball and tennis. Her degree in economics led to a successful career as an executive with the Kellogg Company.
Kim's mother passed away in 1998. Kim took early retirement in 2014; she and her husband, Joe Walker, moved back to her hometown of Sioux Falls to be closer to her father in his later years. Bill Tyler passed away in 2017.
Around that time, the season ticket holder for football and basketball began the practice of always wearing an item of clothing or accessory of her parents', such as a piece of her mom's jewelry, to see SDSU play.
"I always take Mom and Dad to the game," she says. "They are a big part of the Jackrabbit fandom."
Call it a lucky charm; the tradition has stuck.
"Most certainly, there will be a sweater of Dad's and an article of Mom's in Frisco," she says. "I couldn't let them miss the big event."
The national championship game falls on January 8, 2023. It would have been Bill's 99th birthday.
According to Kim, "It seems destined."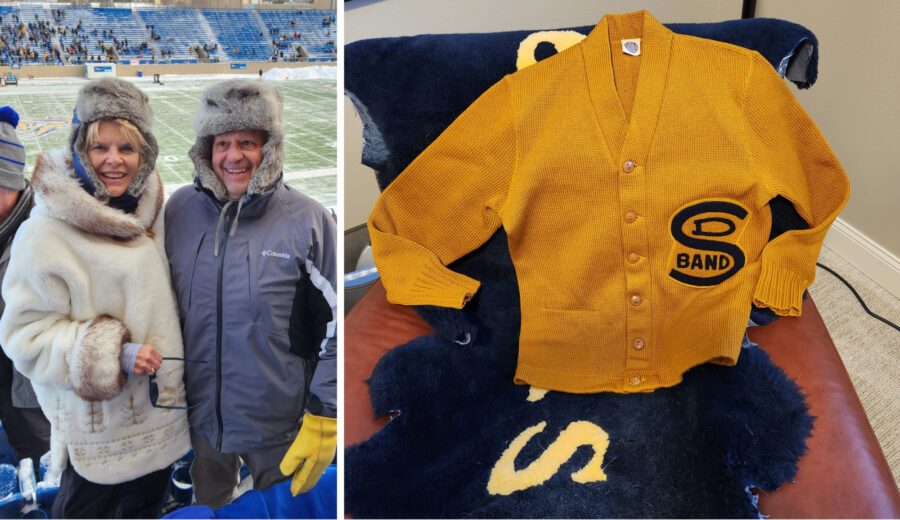 ---
Grace Stroschein (Testimonial 3 of 4)
From the moment Grace Stroschein started looking at colleges to attend, she knew SDSU would be her choice. After hearing countless stories from her dad (a fellow Jackrabbit) and the positive testimonials of each alum she encountered, Grace was ready to dive into the Jackrabbit experience.

Her collegiate career has kicked off with a bang, to say the least. As a freshman on the cheerleading team, Grace is thrilled for the opportunity to cheer on the Jacks from the field in Frisco, witnessing a national championship game that SDSU fans have been anticipating for decades. "Being a part of the cheer team has only made me appreciate and love being a Jackrabbit even more," she says.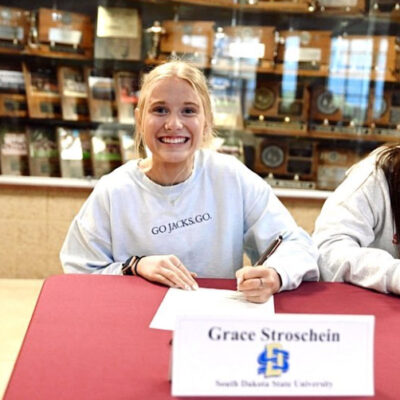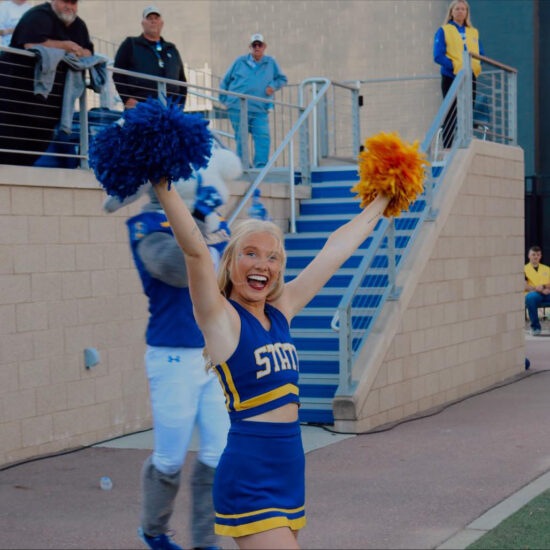 Looking back on her first season with State, Grace attributes the growth and strength of the football team to their ability to play not just as a team, but as a family. "You can see the drive and passion in each and every one of them," Grace says, describing the players' determination to fight to the finish at every game, including Frisco.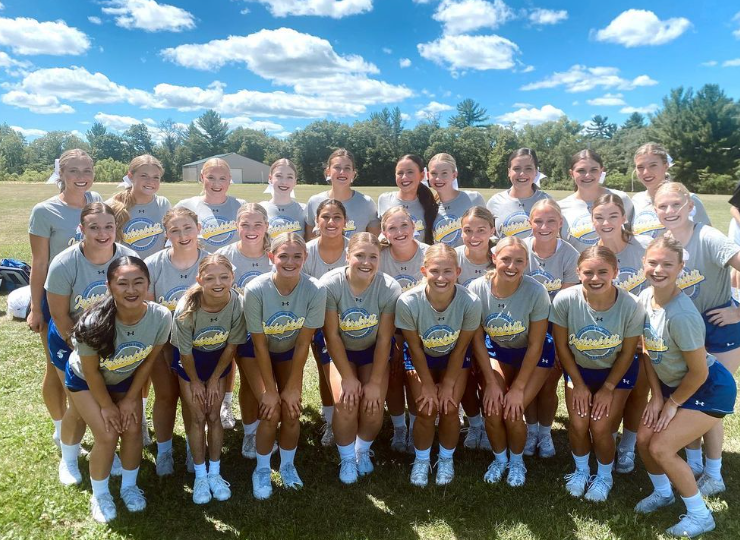 The cheerleading team is also striving to deliver their best effort on the national stage in Texas. Grace and her teammates have been perfecting new stunts, pyramids, and tumbling strategies all season long, eager to contribute to the Jackrabbit margin of excellence as they join the football athletes at a matchup the yellow and blue community won't soon forget.

"Being able to be on the field, cheering for such a successful team in front of an amazing crowd, is an incomparable feeling," she says.
"I hope to forever remember all the smiles and pure joy from the people in that stadium."
---
Jim Woster (Testimonial 4 of 4)
When it comes to Jackrabbit Football, Jim Woster can't say he's seen it all – but he's certainly seen more than most. Known as "Mr. Jackrabbit" around campus and beyond, Woster has witnessed over 500 games at SDSU.
It all began during his student days at SDSU, cheering on the Jacks at Coughlin Stadium in the 1960s, confident that SDSU was the place to be. "I truly believed, 'It just gets no better than this!'" recalls Woster.

But it did get even better; Woster notes the university's successful move to Division I as a turning point for Jackrabbit Athletics, a standout decision that helped SDSU make its mark academically and athletically across the country.
Next in his lineup of favorite memories for State football was the opening of the Dana J. Dykhouse Stadium, a premier facility for what was fast becoming a premier program. Woster looks back on the Jacks Bash concert, followed by the first game in the state-of-the-art stadium: "I remember watching the thousands of fans fill the stadium that first evening, and it was hard not to become emotional. It still is."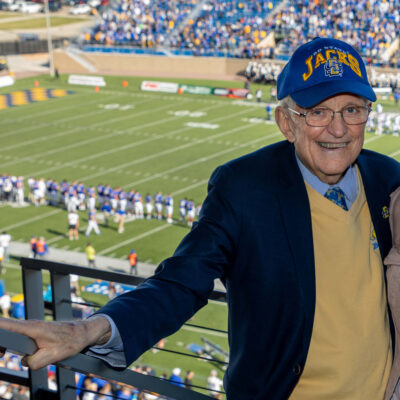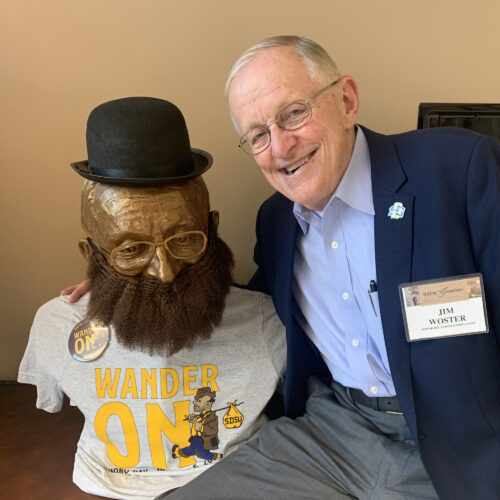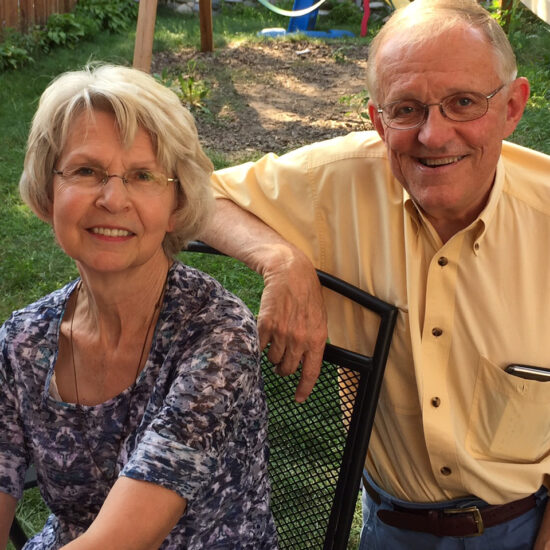 Across decades of support for the Jackrabbits, Woster recognizes that one of the team's greatest milestones still lies ahead this week.
To be playing for a national championship, led by student-athletes boasting a 3.0 cumulative team GPA no less, is a moment Jim Woster has been waiting for since his days as an undergrad, showing up to Coughlin Stadium each Saturday afternoon in the fall like clockwork.
"Very simply, a win in Frisco will be the culmination of a wonderful journey," he sums up. "I, like most other Jackrabbits, could not be prouder."
---
The chance to compete in a national championship means something different to every generation and member of the Jackrabbit family.
Maybe you plan on waving a cowbell with pride from the stands at Toyota Stadium.
Maybe you'll find your way to a local viewing at a restaurant or bar, gathering among the crowds to hoot and holler and toast with cans of Ears Up.
Maybe you'll don your finest yellow and blue from the comfort of your home, leaping around your living room with bated breath just as if you were on the sidelines of Texas.
Regardless of how you watch, it'll be a day that no Jackrabbit will ever forget. This is for all of us.
Be Bold. Give Today.
Give Now