His Fight Is Our Fight
The family of John Enke have teamed up with SDSU to honor a loved one and turn hardship into hope.
Join in the fight for suicide prevention and awareness
Learn More
In the face of the darkest tragedy, one family is choosing to shed light on a growing mental health epidemic and a loved one gone too soon.

John Enke was a 2009 graduate of SDSU, majoring in biology and intent on a dream of becoming a doctor.
Following his time at State, he went on to the University of South Dakota, earning a Doctor of Medicine degree in May of 2013. John was preparing to start his residency with hopes of staying on track to work as a pediatrician someday when his life was cut short by depression, dying by suicide in June of 2013.



John's loved ones paint a picture of a compassionate and sensitive young man, always willing to go above and beyond to help others.
He had countless hobbies and seemed to be a natural at anything he tackled, excelling in football and other sports, music, academics, and drama.
He doted on his three nieces and enjoyed spending time with friends from both high school and SDSU.
In the wake of losing John, his family sought a way to honor his life and recognize the pervasive presence of anxiety and depression that John, like so many others, wrestled with. John's family aimed to make meaning from his legacy, opting to gift "his remaining assets" to the university – a place that gave John what he often described as the happiest times of his life.
Join in the fight for suicide prevention and awareness
In addition to establishing a fund that will grow with time and impact students in need of help with their mental wellbeing, John's family's generosity has created the John Enke Memorial 5K for Suicide Awareness and Prevention. The inaugural event is scheduled for September 16, 2023, at McCrory Gardens.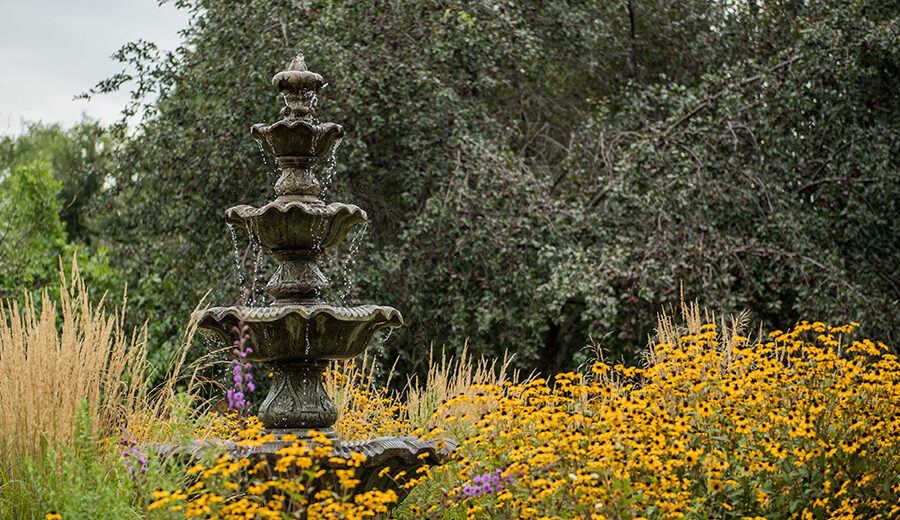 When asked about their decision to give back to SDSU, his parents cited their mission to ensure that others don't face such circumstances.
"Anything we can do to help even one family not have to experience this," John's father explained.
The ripple effect of this generosity is already reaching countless Jackrabbits at SDSU, demonstrating the impact that just one person and just one gift can have.
In addition to establishing the memorial run, the funding from John's family will provide invaluable resources and outreach for students. Attendees of the 5K will find a hub of information and available local organizations at the ready to help, including the SDSU chapter of Lost and Found, a statewide group focused on peer support and advocacy; on-campus counselors like Katie Hillerud and Amanda Janssen; and a campus peer-to-peer mentorship program.
"I was speaking with John's dad, and something he said really stuck with me," said Amanda Janssen, a staff counselor and co-organizer of the event. "He said that this event is not only for John; it's also for all of SDSU – the community, the students, their families, everyone. As an alum, his selflessness and emphasis on prevention is so meaningful to me."
The memorial fund honoring John will serve to shine a light on Jackrabbits in need of personal support, recognizing the ever-growing epidemic of mental health conditions and destigmatizing the act of reaching out when it's needed.
At the memorial 5K, John's family will pay homage to a bright young man dedicated to helping others whose legacy is doing just that, more than a decade later.
The route for the run goes around the perimeter of SDSU, which really honors that part of John's story. His years at SDSU were some of the best times of his life, and looking at all the beautiful highlights of the campus he once walked is a great way to remember him.

-Katie Hillerud, Event Organizer and Staff Counselor
Above all else, the John Enke Memorial Fund in Support of Suicide Awareness and Prevention is the embodiment of a core message – one that is printed on each t-shirt handed out at the annual run.
One simple message for those in the yellow and blue community who struggle, along with anyone looking to join in John's family's mission of spreading light in the dark: "You matter."
You can make a difference by giving to the John Enke Memorial Fund in Support of Suicide Awareness and Prevention.
You and your support matter, and your donation helps ensure the fund fuels resources for mental health for years to come. Thank you for being a light in the dark.
Learn how you can help
Ready To Make An Impact?
Give Now