Eide's Journey Fueled by Science, Self-Discovery, and Scholarships
A self-professed small-town kid, Hunter Eide has discovered a world of possibility at SDSU.
Hunter Eide lives by a motto of just three words: discover the why.
A human biology major with a dream to someday return to a rural South Dakota community as a family care physician, Hunter is filling his days at SDSU with discovery.
In the classroom, he's studying the complex inner workings of the human body.
Outside of the classroom, Hunter's schedule is jam-packed with activities to help discover what drives him.

In just three years at SDSU, he's dove headfirst into Little International, the Student's Association, Jacks for Life, Pre-Professional Club, and the Fishback Honors College, to name just a few extracurriculars on his lineup. Hunter spent a great deal of time immersing himself in FFA, serving as the 2020-2021 State FFA Secretary. He also tutors his fellow Jackrabbits in organic chemistry and even studied abroad, chasing his mission to discover the why in a research lab in Ghana.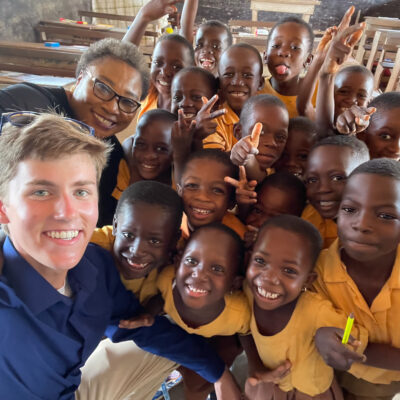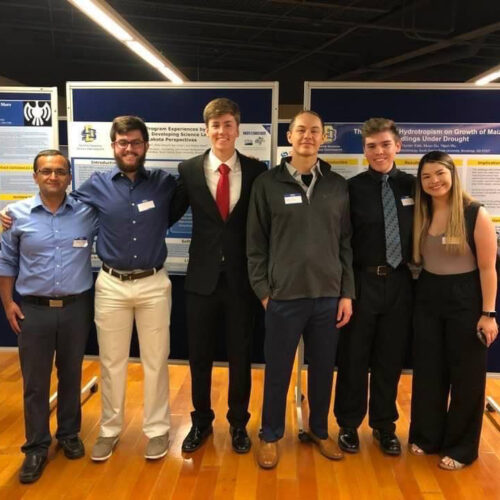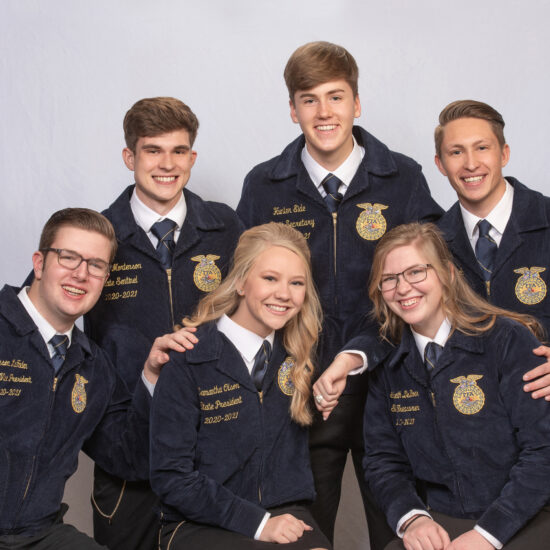 Hunter's transformative experience at SDSU traces back to his grandfather, a first-generation college student attending what was then South Dakota State College.
Someone Hunter describes as hardworking, passionate about learning, and forever willing to take time for others, Hunter's grandfather inspired him to pick up the Jackrabbit legacy and pursue an education at the college on the hill.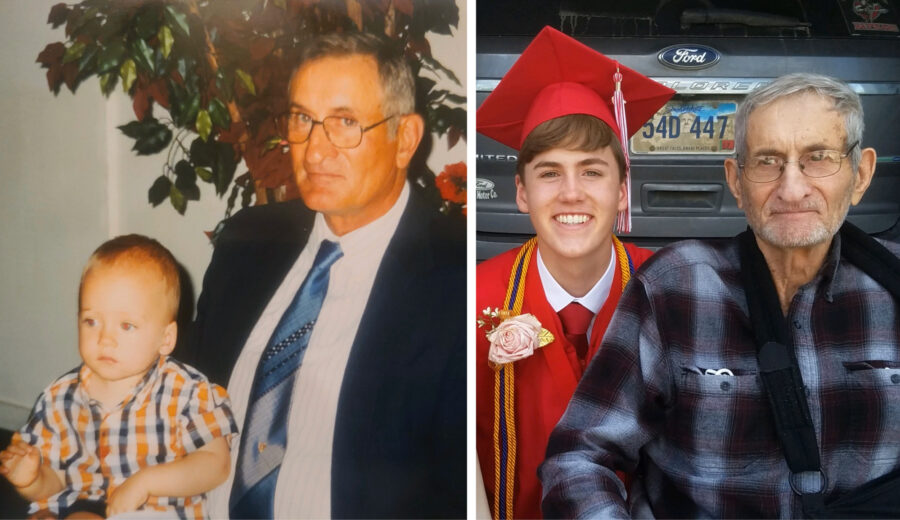 Losing his grandfather to cancer motivated Hunter to connect his interest in science with the need for increased support in rural health and early cancer diagnosis.
He's ready to make his grandfather proud through a journey at SDSU that's taken him far beyond his expectations.
---
We caught up with Hunter to chat all things SDSU: why he chose the university, how it's impacted his life, and how scholarships have fueled his success along the way.
What has your Jackrabbit experience been like so far?
My Jackrabbit experience has looked incredibly different each year!
With COVID-19 precautions in place my first year and being a South Dakota FFA State Officer, to having the opportunity to work in a lab and research abroad in Ghana my second year, to being an anatomy intern and being involved with Student's Association my junior year, I have had the opportunity to grow immensely from the freshman who couldn't find McFadden Biostress Lab on the first day of school to someone who has traveled across the globe.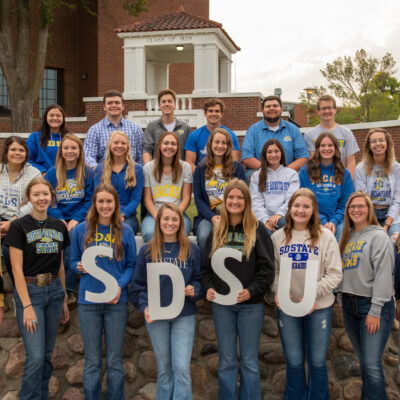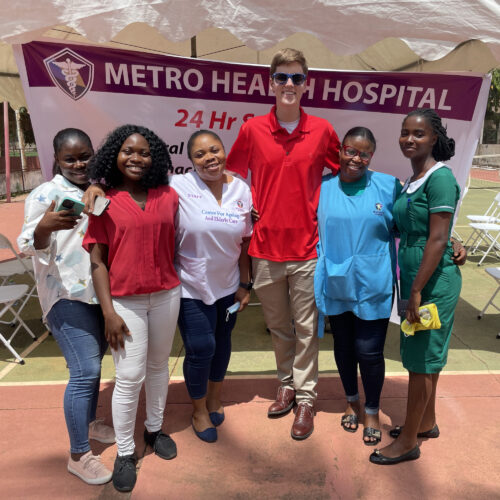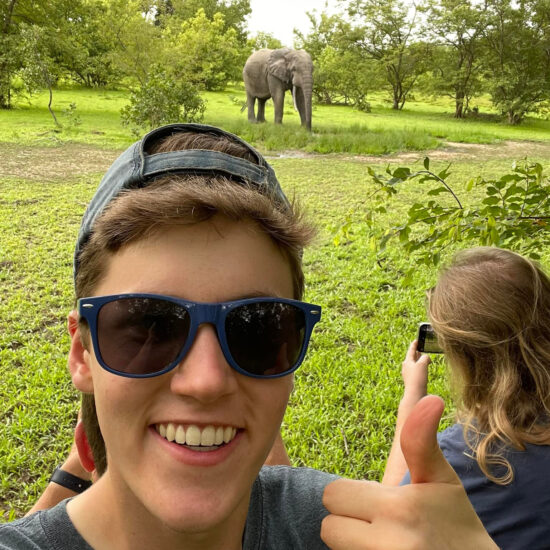 What does your perfect day at SDSU look like?
My perfect day would include grabbing coffee with some friends at Einstein's, going for a run at the Wellness Center, attending class, grabbing lunch at Chick-fil-A, eating SDSU ice cream at the Dairy Bar, and going to a Jacks game!
What inspired you to study your chosen major?
Seven years ago, my world was opened to the wonders of science.
This all happened through my very first high school agriscience fair experiment. Through four research experiments, I published three journal articles discovering a method to effectively delay the fertilization of Chinook salmon eggs for eight hours.
Simultaneously, my grandfather was experiencing a severe decline in his health, which led to his death in the summer of 2022 [and to me studying human biology].
Why did you choose to come to SDSU?
I'm a third generation Jackrabbit, and SDSU has always been my home away from home.
It was a tour of the Aamlid Family Human Anatomy Lab and sitting in a class with Dr. Scott Peterson that sealed the deal for me.
How have scholarships allowed you to take advantage of the full Jackrabbit experience?
The cost of college really piles up on a student. I've saved summer job money since I was little, knowing I would need to pay for my own college education. Instead of worrying about a job during the school year, I can focus on my classes, make the most of my experience, and be prepared as I enter medical school and the workforce.
Support students like Hunter with a scholarship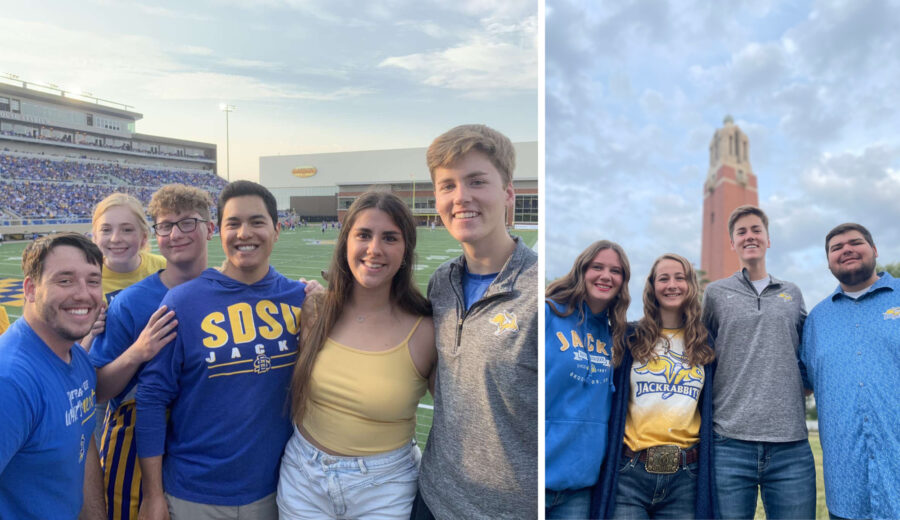 Besides financial support, how has receiving scholarships impacted your life?
Getting a scholarship gave me confidence, knowing that my academic and extracurricular activities have paid off, which helps motivate me to work even harder!
If your scholarship donor was here right now, what would you say to express your gratitude to them?
Thank you for investing in a small-town kid and giving me the opportunity to further my education. You have made a positive impact on my life, and I am truly thankful for all that you have done.
Describe some of your favorite moments and traditions at SDSU.
Attending the WNIT Basketball Championship game and seeing Frost Arena erupt in excitement was definitely a favorite moment!
I also love student traditions, like taking off your shoes before kickoff of a football game.
What is the greatest life lesson you've learned at SDSU so far?
Discover the why! SDSU has pushed me to gain a deeper understanding and a broader perspective of how science, society, and the world connect.
What are your plans for after graduation and how is SDSU preparing you for this?
After I receive my Bachelor of Science in Human Biology, I will attend medical school, preferably at the University of South Dakota Sanford School of Medicine or Creighton Medical School, and earn my M.D.
I will then serve my residency and come back to South Dakota, where I will provide the best health care possible as a family practice physician for a rural community.
---
Though it's difficult to put words to what SDSU means to each of us, Hunter describes it as, "the unique opportunity to forge my own path."
He identifies scholarships as a key component in allowing him to make the most of his time as a Jackrabbit and to chase the bold dreams he brought with him to State.
The ripple effect of philanthropy when it comes to education can't be overstated: donors fuel opportunities and experiences that might otherwise be unavailable. In turn, standout students like Hunter are empowered to dream big and pursue their passions, effectively aiming to save lives.
Gifts to scholarships support the next generation of doctors, of teachers, of farmers, of scientists, and of every career in between. Philanthropy opens doors, broadens horizons, enhances possibility, and fosters excellence. The Jackrabbit family gives our students the chance to discover their why.
Help our students dream big
Learn how through scholarships
---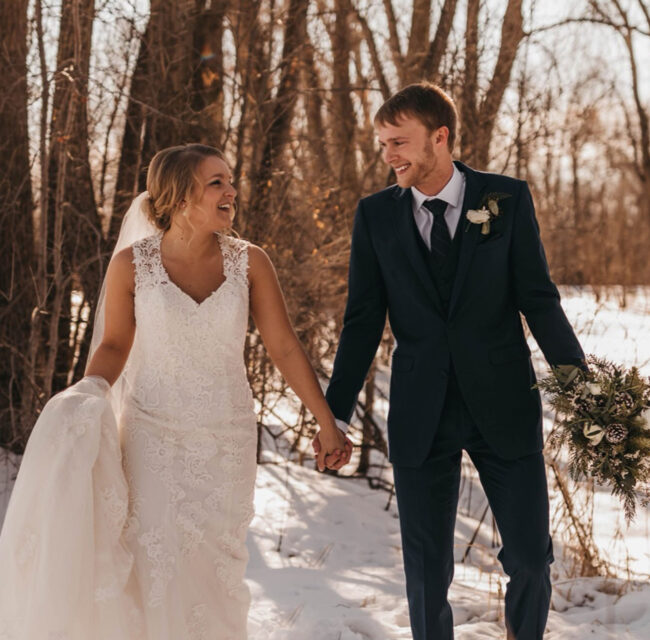 Featured Story
A Jump-Start in Generosity: Young Alums Give Back to SDSU
Sydney Adrian and her husband, Nathan, are living proof that while it's never too late to give back with philanthropy, it's also never too early.
Read More