Hefty Seed to partner with First Bank & Trust Arena project
Thanks to Hefty Seed, Jackrabbit students can expect a unique and exclusive game day experience in First Bank & Trust Arena.
Brian and Darren Hefty of Hefty Seed have contributed to the renovation of First Bank & Trust Arena, resulting in the newly named Hefty Student Deck.
This one-of-a-kind, student-centered space will feature a student club area and hospitality deck on the west end of the arena. In addition to the hospitality spaces, the student section will include over 1,000 seats designated for SDSU students.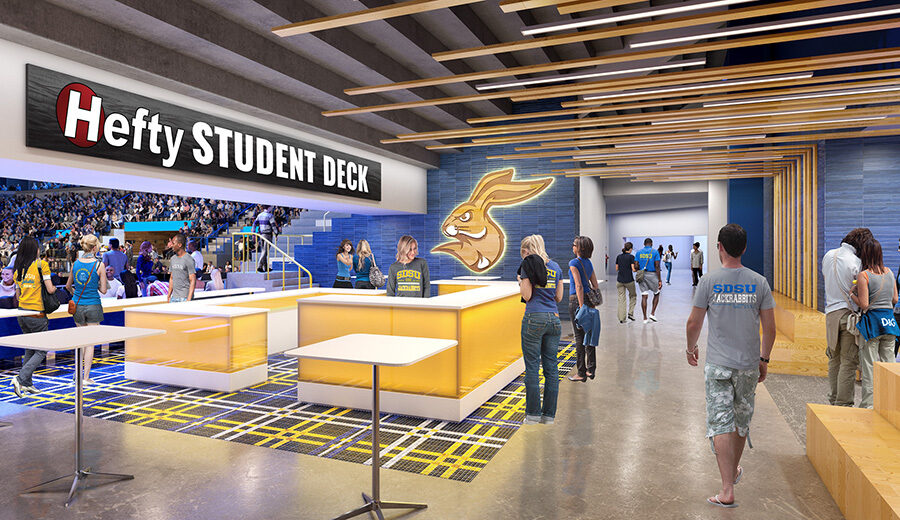 A 1993 alum, Darren recalls fond memories of attending games at Frost Arena during his years as an undergrad and was compelled to elevate the student experience that will accompany the renovation.
"My favorite Frost Arena memory from college was getting to the game as soon as the doors opened," said Darren. "With general admission seats running all the way down to the floor, students could get courtside seats – but you had to get there early."
Darren's fan experience has evolved since his time as a student. He now enjoys bringing his family to the arena to take in basketball games and wrestling matches.
To Brian ('90), the Hefty Student Deck also aligns with their company's business values, as well as their respect for education and SDSU. "As an organization, we award over 100 scholarships each year and intend to grow that number substantially in the future. Helping students get a great education and enjoy the college experience at the same time is important to us…We also plan to have messaging in that area to help promote the value and importance of the American farmer."
The proposed capacity for the renovation is estimated at 5,500 spectators. In designating an area that emphasizes the signature Jackrabbit experience, the enhanced space ensures an engaging and interactive atmosphere for all students wishing to attend.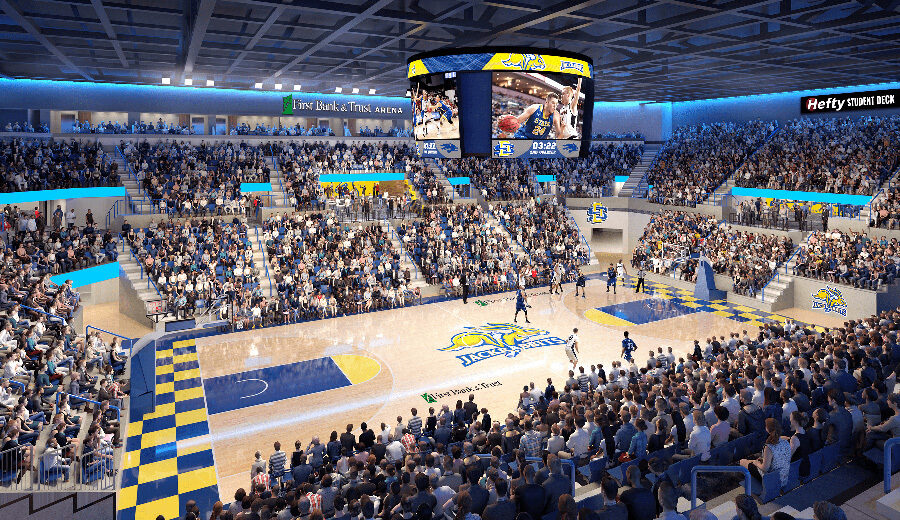 "No other venue we know of in the country offers students the 'Club Level' experience, so we're happy to be a part of this," said Brian.
Ready To Make An Impact?
Give Now